I miss my blog!
I know it's been quite some time when I lasted posted an entry in my blog. I hope you miss my entries 'cause I really do miss them. Why did it take a long time to post another entry? Because it's school season again. There are lots of projects, assignments, activities, meetings, reporting, etc. Aside from school, I'm also very busy in our church activities like making a special presentation for our daddies out there! Happy Father's Day to all dads out there especially to my dad! Love you dad! Anyways, I promise to be consistent in putting entries in my blog despite the pressure and stress all around me. In a way, making an entry here is one of the ways you get can out from all that 'stress'. It's good to be back!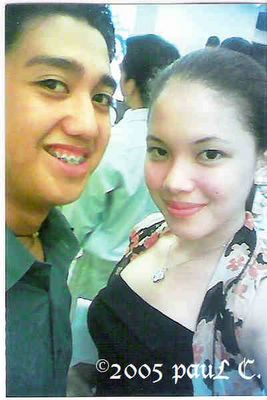 She's only my former classmate, Katherine.

My classmate Cha insisted me to post this picture. Cha here's our picture!