Promise is a promise
Words to Ponder:
"... Beautiful hands are they that do, deeds that are noble good and true; Beautiful feet are they that go, swiftly to lighten another's woe."
~Beautiful, Mc Guffey's Second Reader
William J. Bennett, The Book of Virtues
I was supposed to meet Kathy, my former schoolmate, last Wednesday but I was doing a one week fasting and I also attended some burial. So I promised her that we're gonna meet today and that's what happened. We met around 12:30 and then we went to Glorietta to have some lunch.
On our way to Greenbelt...
I bought some batteries for my dig. cam.
Lunch in Goldilocks...
Had some conversation and one thing I can't forget is when she told me, "H'wag mo kasi seryosohin lahat ng bagay... just enjoy..."
We then went to our Alma Mater...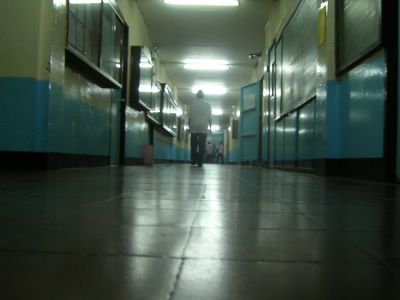 I missed this hallway. A lot of memories =( I'm gonna be here next Wednesday 'cause its their intams.