College Week
Monday, February 8, 2005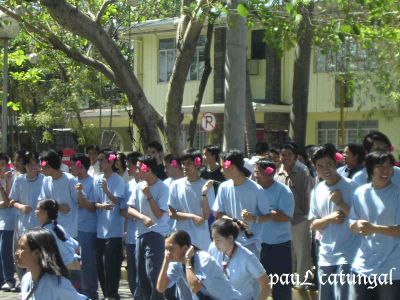 Can't find me? CLUE: I have a pink flower on my left ear. Har! har! har!
Tuesday, March 1, 2005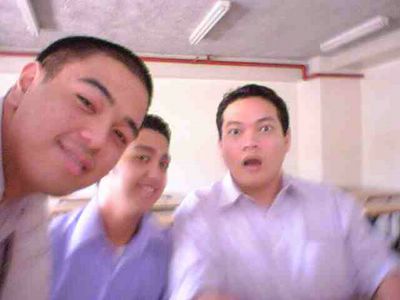 Picture, picture!!!

Wednesday, March 2, 2005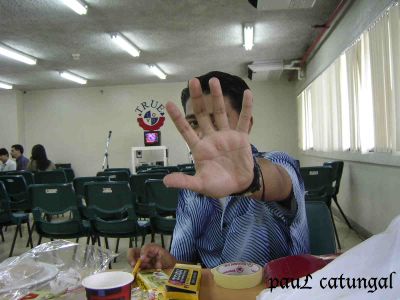 True Love Waits (T.L.W.) Seminar
I joined a photography contest and I won the 1st place! My entries are…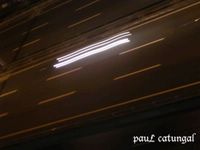 And my winning pic. is...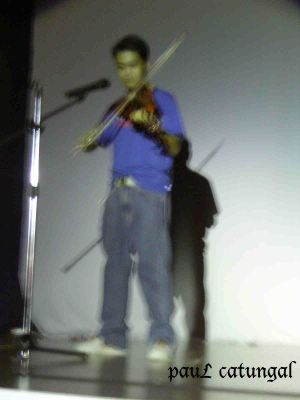 Joined 'Gone in 30 seconds' competition.
Friday, March 4, 2005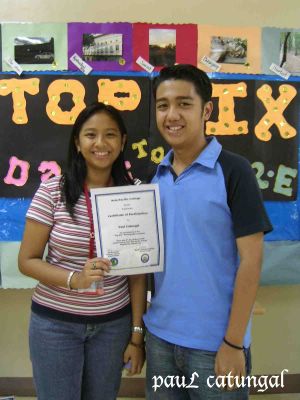 Although I had so much fun this college week, God taught me a lot of things and one example of that is building relationships. In my opinion, it is not difficult to be honest to someone, IF and only IF, you create a rapport to that person. If you already know that person then it is easy for you to open-up things. The bottom line here is if you established a relationship to a person (really deep relationship) everything will follow including honesty, etc.
BUT THOSE WHO WAIT ON THE LORD shall renew their strength; they shall mount up with wings like eagles, they shall renew and not be weary, they shall walk and not faint.
~Isaiah 40:31