That's What Friends Are For
Seeing your grade school buddies for quite a long time will give you an exciting feeling. I was getting ready to go home when my grade school classmate called me up. In just a few minutes, I was on my way to La Salle. After La Salle, we went straight to Robinson's Place. From the moment we saw each other, oh my gulay!, we can't stop talking. You have this unexplainable feeling which obviously I can't describe (lol). Anyways, my grade school classmates were Joy and Charity. Having spiritual friends like them are irreplaceable because at some point God reminded me how I was on fire when I was in elementary level. After eating in Chef d Angelo, we all agreed to this fun thing. Videooke time! The song I've always wanted to sing is "This is the moment" by Erick Santos and finally I did sing that song. Wanna know my score? (lol) 99! Can't wait get my hands on those microphones! (lol) God bless!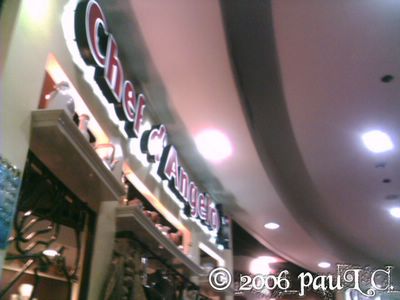 Yummy! Their pizza was great!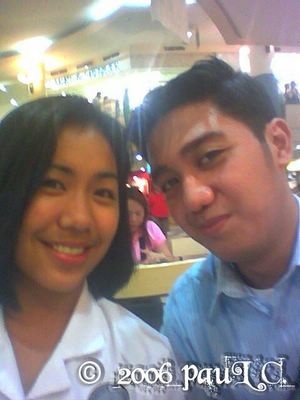 I'm with my "babe", Charity! (lol)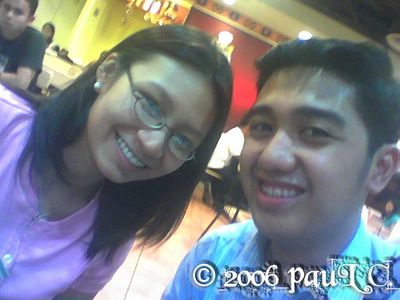 Joy, the great singer!